Generate up to 7x ROI in just days by challenging and updating your managerial model.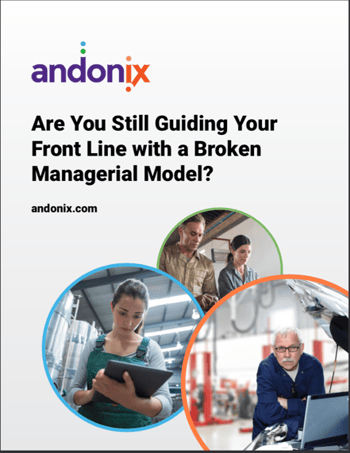 Learn how organizations are generating significant ROI by revolutionizing their operations through technology and leaving the old managerial model behind.
In our free eBook, we discuss the six ways in which Industry 4.0 can transform the managerial model for your business and create value. We discuss how you can:
Shift out of decades-old silos to make everyone visible.

Implement continuous improvement programs to spark new ideas and decentralize decision-making.

Transition labor workers into knowledge workers.

Replace your top-down decision-making process to empower your workers.